Fix Your Hip Pain 2-3x Faster.
A Proven System and 1:1 Mentor to Fix Your Hip Pain and Get Your Life Back.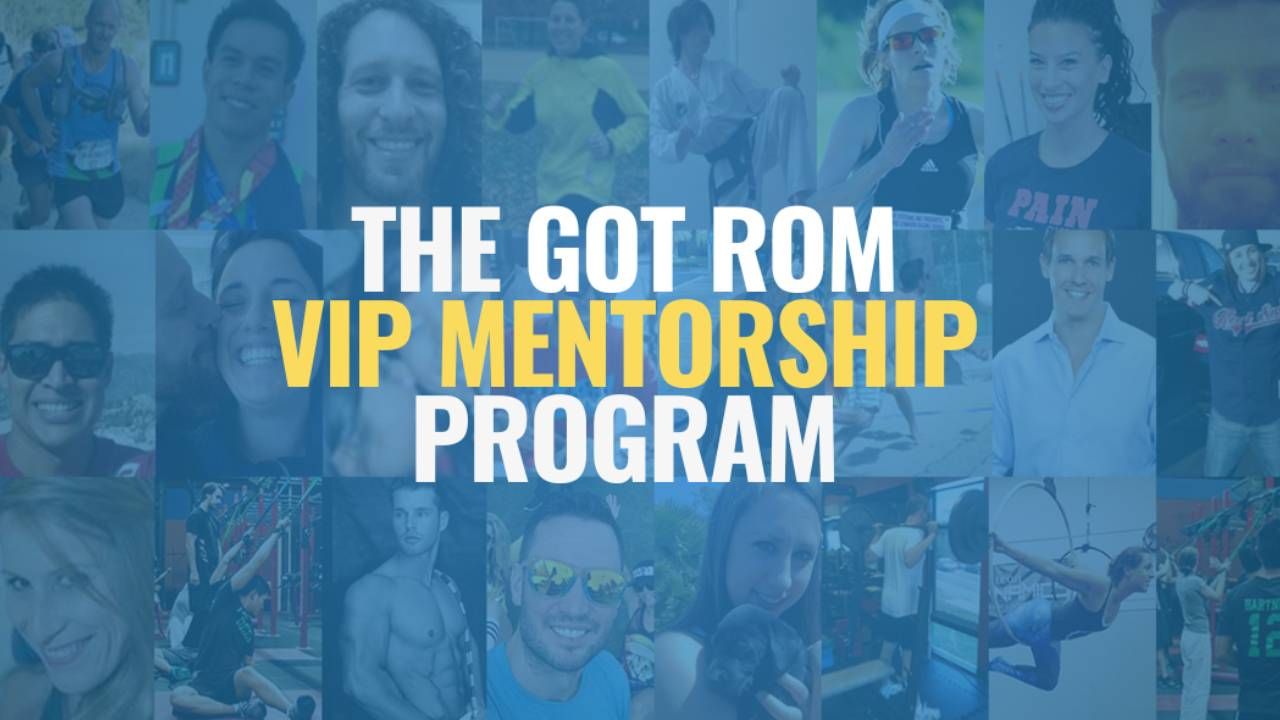 VIP Mentorship Program Overview 
✅ 

Custom Assessment & Personalized 

TSR

"Injury Fix"

Program

($500 VALUE)

Designed specifically for your unique needs, ensuring the most effective TSR regimen for you.
✅ 

6 Months of 1-on-1 "VIP" Mentorship

, including 6 Coaching Calls ($4,000 Value)
In these 1-on-1 VIP calls, we dive deep to refine & perfect your personalized plan for success.
✅ 

Exclusive 24/7 "VIP Access"

to
Your Own

Doctor of Physical Therapy/
Hip Specialist

 for 6 Months ($30,000+ Value)
This 24/7 access is, by far, the most valuable part of the VIP program. It's like having an expert "Doctor-of-physical-therapy-in-your-pocket" 24-hours a day." This premium service gives you unparalleled support, guidance, inspiration, and accountability whenever you need it. 
✅ 

VIP BONUS: 
Lifetime Access to our
Top-Rated

16 Program Curriculum:

 
"Fix Injury University + Flexibility University" ($2,000 Value)
This $2,000 bonus helps prevent future pain, injuries, and expensive medical bills. Upon completion of the VIP Mentorship, you will have these 16 programs in your arsenal to guarantee your long-term joint/muscle health and helps you build a bulletproof body – for life.
✅ VIP MENTORSHIP PROGRAM RESULTS:
How Expert, 1-on-1 Help + a Proven System + Time = RADICAL RESULTS (2-3X FASTER)
What would happen if you had expert 1-on-1 help, a proven system, and were more consistent than you've ever been before over the next 6 months?
The answer is: you'd fix hip pain 2-3x faster!
But the key is, you have to stay in the game! Having a 1-on-1 coach, and a proven plan to follow helps you stay consistent and stay in the game.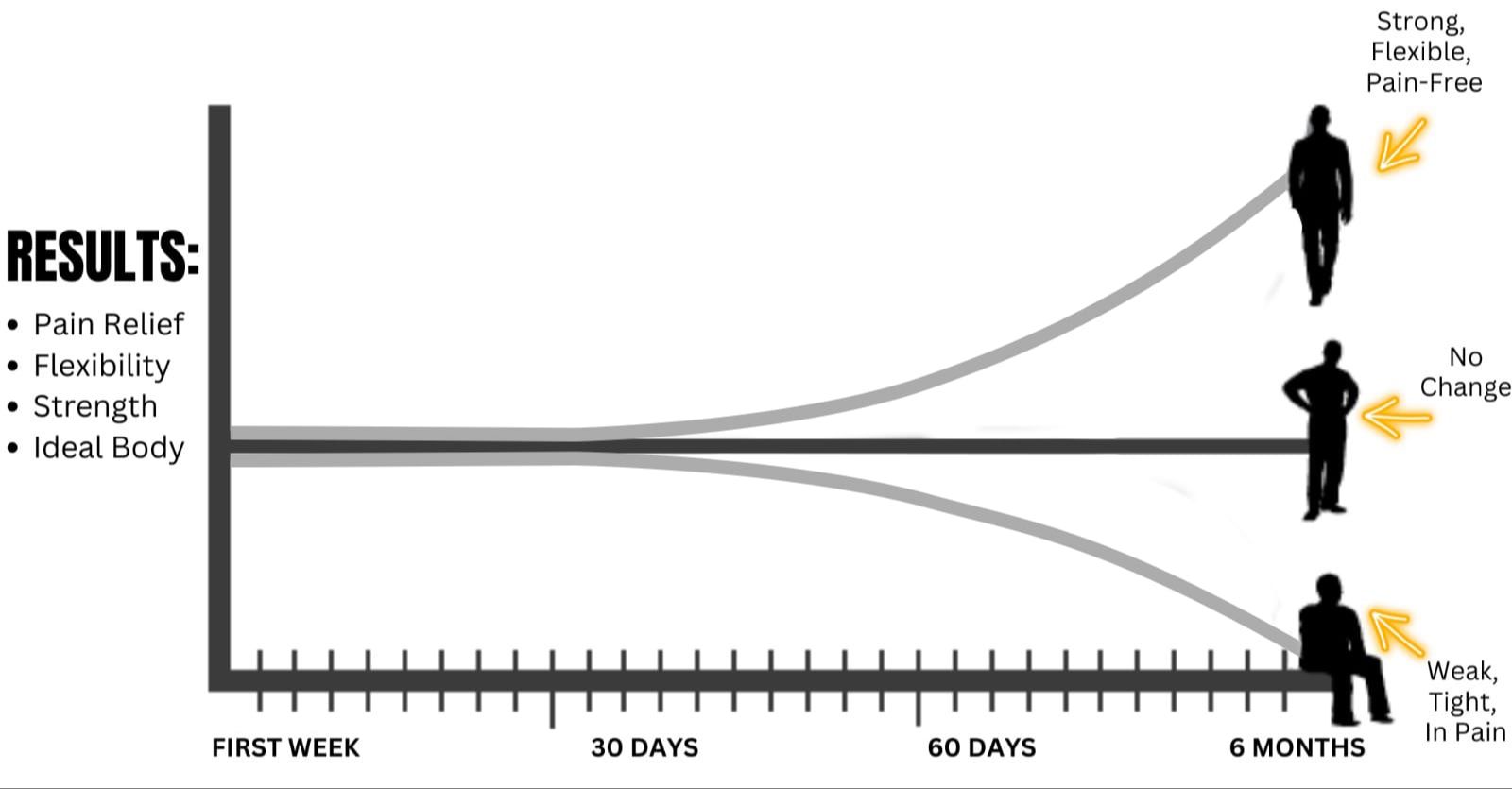 Real People. Real Results. All Ages.
No Matter The Condition.
We have students in their 20, 30s, 50s, 60s, and 70s in the VIP Mentorship Program fixing their hips.
(Even with arthritis, labral tears, bone-on-bone pain, or anything else.)
Meet Your Mentor:
Shane Dowd, CES, CMP
CEO & Founder GotROM.com & TheFAIFix.com
For the past 14+ years, I've helped over 30,000+ people fix injuries, get flexible, and build bulletproof, athletic bodies – for life.
I'm a Certified Massage Practitioner (CMP), Strength & Conditioning Coach, Corrective Exercise Specialist (CES), and Flexibility/Mobility Teacher.
But most importantly, I used to be where you are… 
👨‍⚕️ Doctors, Xray's, and MRIs told me I had:
Femoroacetabular impingement (aka FAI/hip impingement)
Labral damage + subchondral cyst
Scoliosis, Shoulder impingement
Chronic back, neck, and knee pain and more...
In other words, I was a mess. 
But now, my once "tin-man" body has transformed into a body that moves, feels, and looks better at almost 40 than it did at age 20!

And Our VIP Team:
Dr. Garrett K., DPT, PT, CSCS
Dr. Garrett K., DPT, PT, CSCS, is a Doctor of Physical Therapy. He specializes in helping people with femoroacetabular impingement (FAI) and online coaching.
PLUS, he's also been where you are!
👨‍⚕️ Doctors also told Garrett he had:
"severe hip impingement"
"a torn labrum on both hips" and
"abnormal" bone morphology" in his hips
(not to mention a ton of other problems!)
This led him to discover Got ROM and The FAI Fix program several years ago. And, he's attended multiple international workshops and seminars, absorbing the best information from the best teachers.
Now he's pain-free and moving well (without surgery!)
-Bottom-Line-
The VIP Mentorship Advantage:
A Proven System and 1:1 Mentor to Fix Your Hip Pain 2-3x Faster.